Lotta is a convenient, durable and comfortable recliner chair. The mechanism of the chair is rotating and rocking, and its use is easy thanks to the long handle. The chair has a rising footrest and a folding backrest. Available in several colors.
Construction
---
Frame material
Kerto® wood
Plywood
Solid wood
Seat cushions and dimensions
HR35 high resilience foam
Seat height 45 cm, seat depth 53 cm
Back cushions
HR25EP high resilience foam
Accessories
Decorative pillows must be ordered separately
Durable handle-operated mechanism
Upholstery
---
Fabrics and leathers
We use only high-quality furniture fabrics and leathers from reliable suppliers. In general, you can choose the upholstery from dozens of options. Please, ask the up-to-date options from your nearest furniture store.
Warranty
---
Our key objective is to make sure our every single customer is satisfied with our product. We usually give our products a 10-year frame and spring warranty. Please check the product-specific warranty conditions in the store.
Certifications
---
The high resilience foam used in the product has been granted the international CertiPUR® certificate, which guarantees that the product does not contain allergenic and dusty materials. Finnish Association for Work's flag symbol indicates a high degree of domestic manufacturing, quality, safety and responsibility. Read more about material certifications ↪.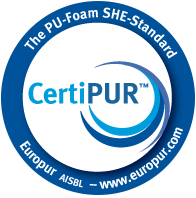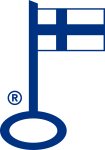 Kokoonpanot
---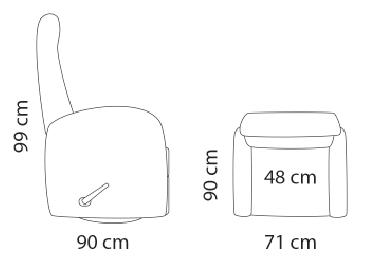 Dimensions are given with tolerance +/-3 cm. The dimensions of padded and upholstered furniture depend on the chosen upholstery method and material, and the assembly.
In-store availability
---
Product is sold at various independent furniture stores across the Finland. Check the availability of the product from your local store. Learn more about our partner retailers↪.