The classic, sturdy Lakeus spring beds are available as a box spring foundation bed, a continental bed and an adjustable motor bed. Lakeus beds are equipped with a five-zone pocketed steel spring mattress, which offers a pleasant and adaptable platform for good night's sleep. Thanks to the pleasant surface padding, Lakeus is also excellent for sensitive sleepers. Lakeus is designed and manufactured at our Kauhava factory with professionalism and carefully selected materials.
Box spring foundation bed
---
The classic Lakeus frame mattress is a solid choice even for sensitive sleepers. You can choose your frame mattress bed with the features that suit you. There are plenty of beds of different sizes in the Lakeus collection, and if necessary, we can produce frame mattresses according to wished dimensions. The high profile of the Lakeus frame mattress bed enables easy cleaning of the base.
Available widths
80 x 200 cm
90 x 200 cm
120 x 200 cm
140 x 200 cm
160 x 200 cm (2 pcs. 80 x 200 cm)
180 x 200 cm (2 pcs. 90 x 200 cm)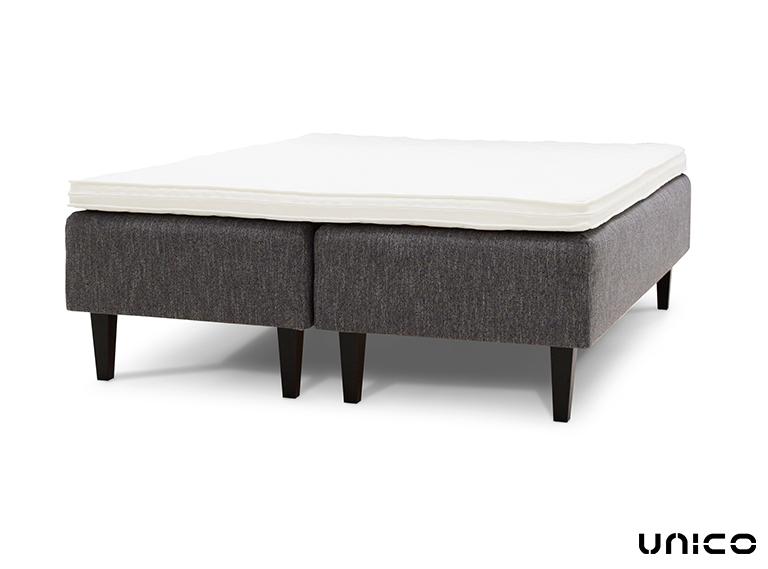 Adjustable bed
---
Pleasantly refined Lakeus motor bed can be adjusted from both ends and offers a comfortable sleeping experience. The bed's standard remote control is wired, but a wireless remote control can be ordered as an accessory.
Available widths
90 x 200 cm
180 x 200 cm (2 pcs. 90 x 200 cm)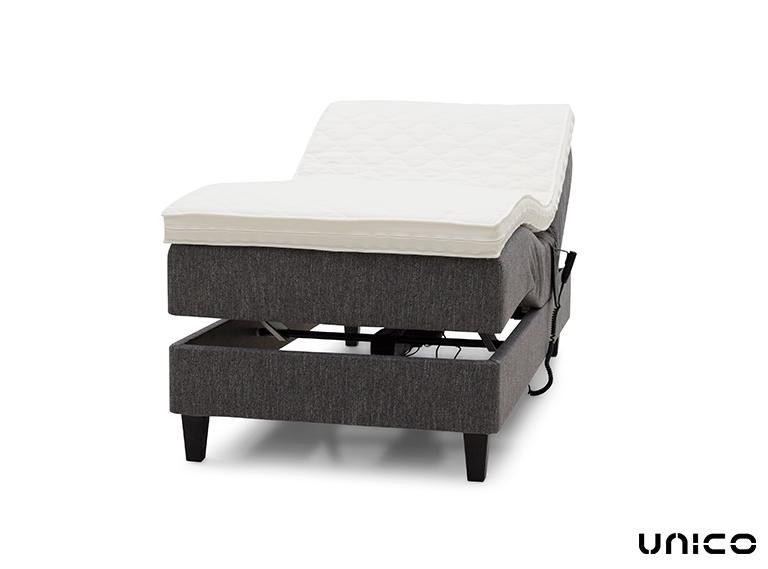 Continental bed
---
Lakeus single bed is a spectacular masterpiece of comfort. The two-story contintental bed features double springing– both the top and bottom mattresses has pocket steel springs for luxurious comfortability. The frame of the lower part is made of solid wood.
Available width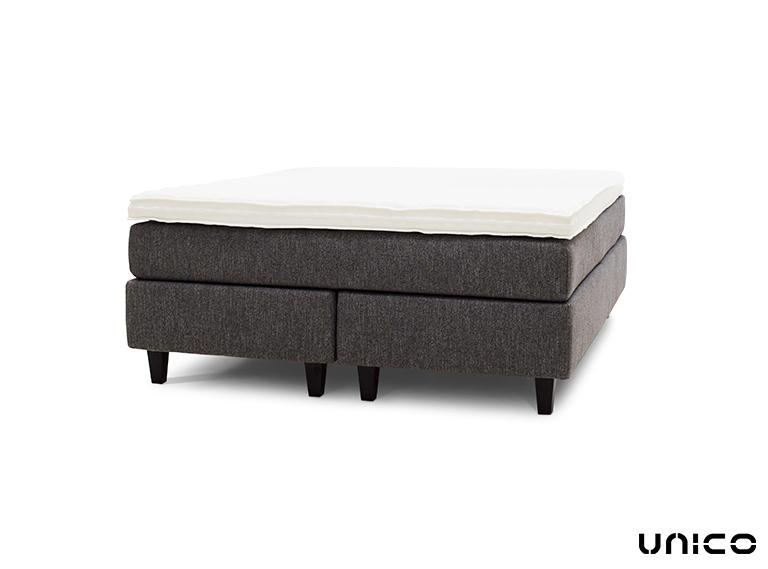 Structure of the padding
---
Pocket steel springs
Lakeus beds are equipped with a five-zone hardened Pocket spring mattress, which contains 250 steel springs in a square meter area. Mattresses pocket springs work independently and the support is optimal for different areas of the body. The zones are areas of different stiffness levels designed for different areas of the spring body: the end parts of the mattress are more flexible and the middle area is stiffer.
Mattress topper
---
We offer two mattress topper options for the Lakeus collection. Lakeus mattress toppers are equipped with removable covers and thus are water washable. We recommend a separate mattress cover on top of the mattress pad.
Profiled elastic foam (9 cm)
Viscoleastic memory foam (6 cm)
Upholstery
---
Product is equipped with a standard furniture fabric
Fabric: Dunes 96
Color: Dark Grey
Leg options
---
Product is eqipped with standard legs
Model: Wooden corner cone
Color: Black
Height: 23 cm / 14 cm
Accessories
---
Lakeus Headboard (widths ranging between 120–180 cm)
Wireless remote control for the motorized bed
Warranty
---
As a general rule, we give our products a 10-year frame and spring warranty. Check out the product-specific warranty conditions in the store.
Certificates
---
The collection's bed frames and headboards are manufactured in Finland, which is why they have been granted the Finnish Association for Work's flag symbol. All mattresses in the Heaven By Unico collection are Oeko-Tex (Öko-Tex) certified. Oeko-Tex guarantees that the product is free of harmful substances. Read more about certifications↪.