Sensus is a high-quality bed collection that combines Unico's high-quality craftsmanship and well-considered materials. You can choose your own Sensus bed as a box spring foundation bed or with an adjustable motorized mechanism. You can personalize your Sensus bed with your favorite upholstery and an optional headboard. The frame material is durable domestic Kerto®wood.
Box spring foundation bed
---
A Scandic box spring foundation bed is a safe choice for all of us who loves a good night's sleep. The product is also available in special sizes.
Available widths
80 x 200 cm
160 x 200 cm ( 2 pcs of 80 cm)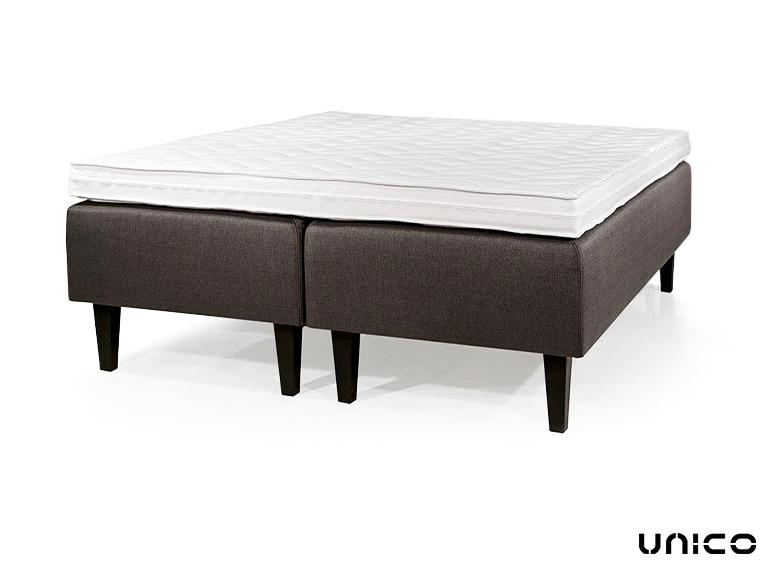 Adjustable bed
---
The elegant Sensus adjustable bed is equipped with durable and quiet German Okin motors. The bed can be rised and lowered from both ends with wireless remote controller. The frame material of the motor bed is domestic Kerto®wood. The double bed contains two 90 cm wide bed frames.
Available widths
90 x 200 cm
180 x 200 cm (2 pcs of 90 cm)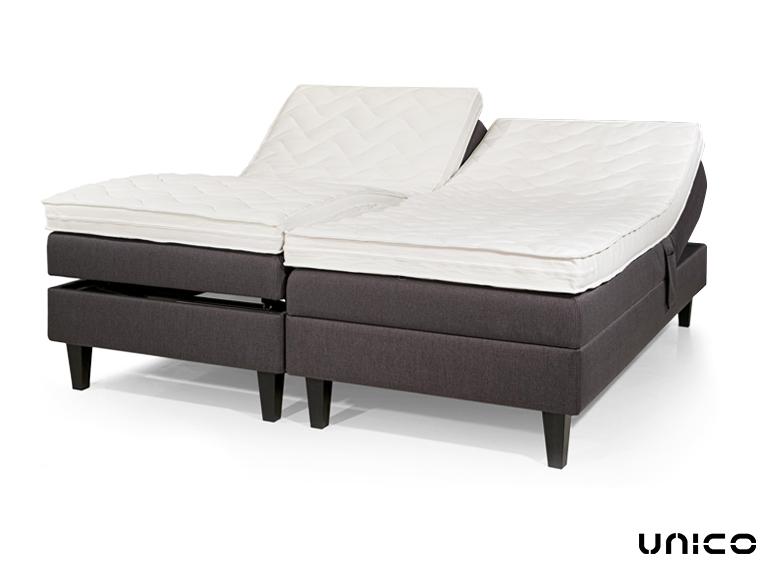 Structure of the padding
---
Sensus Memory foam
Sensus's mattresses are made of viscoelastic Memory foam, which distributes the body's weight evenly over a wide area, so that unpleasant surface pressure remains low. As a result, surface blood circulation remains optimal, and the need to turn over at night decreases. Because of this, the mattress provides excellent support for people suffering from back pain.
Mattress topper
---
The Sensus product includes a plush, 10 cm thick Memory mattress topper. Available stiffness options are Medium and Soft.
Upholstery
---
Fabrics and leathers
We only use high-quality furniture fabrics and leathers from reliable suppliers in our products. As a rule, you can choose the upholstery of the product from dozens of options. Ask for more information from your locale store.
Legs options
---
Recommended legs
A wooden tapered leg that is available in several different colors.
The recommended leg height for adjustable bed is 14 cm
The recommended leg height of the frame bed is 23 cm
Accessories
---
Sensus headboards
The headboard designed for the Sensus collection contains a horizontal striped decorative stitching.
Available widths: 160 cm / 180 cm
Warranty
---
As a general rule, we give our products a 10-year frame and spring warranty. Check out the product-specific warranty conditions in the store.
Certificates
---
The collection's bed frames and headboards are manufactured in Finland, which is why they have been granted the Finnish Association for Work's flag symbol. All mattresses in the Heaven By Unico collection are Oeko-Tex (Öko-Tex) certified. Oeko-Tex guarantees that the product is free of harmful substances. Read more about certifications↪.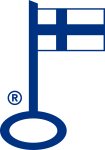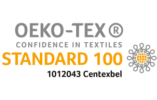 Premium bed collection from Finland